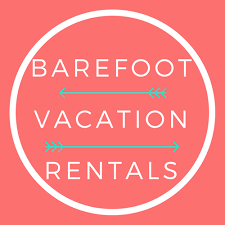 Barefoot Vacation Rentals
Common Ground – Here at Common Ground, we strive for guest comfort and satisfaction offering a full coffee bar featuring La Colombe coffee, fresh baked pasties and desserts, free WiFi, and a beautiful view of the Henry C. Chambers Water Front Park, all nestled in the heart of the Low Country. 843.524.2326
City Java & News-One of the newest espresso bar to go to in Beaufort's Historic District, offers the best in single origin coffee roasts, silky espresso drinks, breakfast, lunch, wine & beer, print materials, and free wireless internet. 843.379.5282
Lazy Susan's Cafe & Creperie – Located in the nearby Habersham Community this cute shop nestled among shops and restaurants in the quaint town center. The signature crepes are amazing. 843.466.0735
Pluff Mud Coffee Co.– Located in Port Royal in an unique building that once served as a gas station, but now serves up some of the best coffee in town. Grab a cup of coffee and then head on down to the beach and enjoy the view. 843.522.3959
Blackstone's Cafe – Opened in 1991 and is now a Beaufort institution where locals meet to eat and chat and tourists go to relax and fuel up. Make friends while enjoying Breakfast or Lunch and let our lovely staff take care of the rest.
843.524.4330
The Cracked Egg –A great place to get breakfast. Located in the one room school house in Port Royal. You have to check out their giant homemade pancakes and amazing sausage gravy and biscuits made in house every day.
843.645.2349
Beaufort Bread Company-A small family operated bakery serving the best Artisan Breads, Pastries, House-made Pasta & Sausages. A great place to grab a delicious breakfast as well as lunch. There is now a location downtown. 843.522.0213
Plums- Looking for some of the best fish tacos? Here is your place! Locally owned and local ingredients as well. Not to mention, you can't beat the atmosphere. 843.525.1946
Panini's-Located in the historic Beaufort bank building, Panini's is a delightful blend of old world Italian charm and new world cuisine. Serving unique and crispy stone-baked pizza, delicious panini sandwiches, hoagies, large salads, inventive pastas, and fresh local seafood – all made with a Mediterranean flare. You'll also love their famous homemade Italian desserts. They also feature a full bar, both indoors and outside, and the restaurant overlooks Beaufort's Waterfront Park. 843.379.0300
Q on Bay-Your destination for the best in barbecue in the Lowcountry!  Noted for a relaxed and comfortable atmosphere, Q on Bay is the perfect place to unwind and enjoy a great view. Pick from our great beer selection, and enjoy some mouth-watering smoked BBQ! 843.524.7771
Luther's Rare & Well done-A great place to grab a burger and a drink and enjoy the waterfront view. Is a local favorite place to eat. 843.521.1888
Saltus River Grill-A sophisticated eatery with wood grill, sleek bar & extensive wine list. Salts serves steak, seafood & sushi, as well as a great view of the waterfront park in downtown. 843.379.3474
Dockside –Lady's Island Dockside is located on Factory Creek, which provides great views of the Woods Bridge and Downtown & spectacular sunsets as well fresh seafood, steak, poultry, pasta and more. Prepare for a wait on the weekends, but is well worth it.  843. 379-3288
Fishcamp on 11th-Look out over the docks and breathe in the history of Port Royal, a rich story of shrimp boats, family tradition and the tides of changing industries. Fishcamp offers local seafood, so please, sit back, relax and enjoy the incredible Lowcountry way of life. 843.379.2248
Upper Crust-Located on Lady's Island, offering some of the best pizza and casual Italian and American grub.843.521.1999
The Chocolate Tree –Has been serving the area since 1980. The Chocolate Tree is Beaufort's one-stop-shop for fine chocolates and other confections made right on the premises! All of their sweets are freshly made right there are the Chocolate Tree, using only the finest ingredients available.
843.524.7980
Carolina Cuppitycakes-Enjoy a delicious gourmet cupcake right there in the train caboose, in which Carolina Cuppity Cake resides. Or order custom cakes for a special occasion. Such a fun little place to enjoy a special treat. 843.263.4842
Kilwins- This newly opened confectionary kitchen offers handmade fudges, dipped chocolates and caramels, kettle cooked Caramel Corn and premium Kilwins "Original Recipe" Ice Cream. Make sure you stop and fill your sweet tooth. 843.379.8008
Stellar Ice Cream- This newly opened ice cream shop makes handmade, small batch ice cream. They have over 30 flavors of ice cream, including classic favorites and rotating special flavors. Because we make our ice cream in small batches, we're always experimenting with something new. 843.812.6031
Several local area restaurants offer free lunch or dinner for new Marines, in thanks for their service to our country and to congratulate them on their graduation. Here is a partial list of those restaurants that honor those graduates on Graduation Day:
Panini's on the Waterfront

Brody's Bar and Grill 

Good Eats at Sea Eagle

Q on Bay

Fat Patties

Blackstone Cafe

Ryan's Famous Pizza

Carolina Tavern

Moe's Southwest Grill